lucifer's commisions
run by beastiel and harvey
rules / info
general rules
- we will not accept deadlines. these are for fun right now.
- we reserve the right to change prices at any time
- we reserve the right to deny a commision for any reason we see fit
- be nice. thankspayment info
- everything will be in USD through Paypal or Zelle unless otherwise specified.
- we will request full or partial payment beforehand
- if for some reason we cannot complete your piece then you will recieve a full refundmisc
- you will recieve progress shots at several stages [sketch, lines, etc], and are free to request additional progress shots whenever
- brushes used depend on what program we use, please let us know if you have any preference
- there is a possibility of us posting any commision on twitter or using it as a future art example. you're free to request we don't post it but know that it will still go into a semi-public database of sorts.note: signatures vary but most common will be "beastiel" or "lucifer". handwriting is usually consistent. apologies for any confusion.
will and won't
yes!
anthro/feral/monster/etc
robots
nonsexual nudity
body horror
religious imagerymaybe! [ask please]
humans
mecha
gore
pokemon
anything not listedno!!
nsfw or fetish/kink. thats it really
colored sketch
[ basically just lined but somehow messier]
headshot/bust . $8
half-body . $12
full-body . $17bg: single color
or transparent[half/full-body only]
extra character . + $10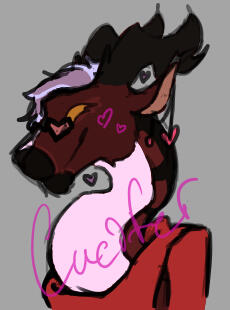 lined
headshot/bust . $12
half-body . $20
full-body . $27bg: single color / gradient / abstract / transparentcolored outline . + $2
shading . + $8[half/full-body only]
extra character . + $17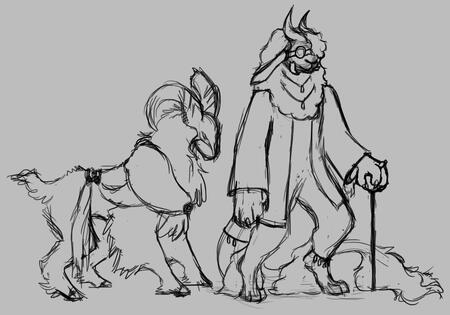 lineless
headshot/bust . $10
half-body . $17
full-body . $25bg: single color / gradient / abstract / transparentcolored outline . + $2
shading . + $8[half/full-body only]
extra character . + $15
traditional doodles
seasonal or limited edition or something idk enjoy
[images will be better quality than example ofc]
quick sketch . $5
clean sketch . $7
sketch page . $10